Pittsburgh Penguins at New York Islanders, 12:00pm ET
Nassau Coliseum — Uniondale, NY — NBC, RDS, TSN
Kevin Schultz

It's a 12 noon start time. Don't forget to set your alarms tonight for the biggest game in… Ever… Well, recent ever. Since the last biggest game in Winnipeg. Or that one in Carolina. Or Friday night in Pittsburgh…

No this one's really big. So big they're putting out towels to clean up all the big.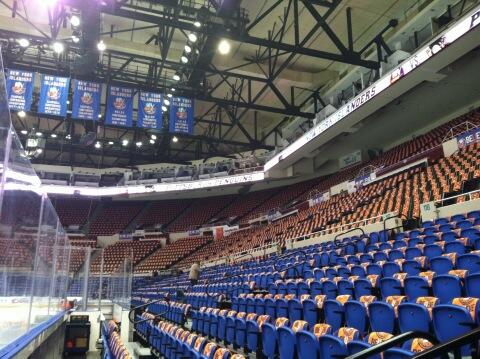 They're all big this time of year. But this one a little moreso. With a win or a loss today, Tuesday will be even bigger.
Enjoy the Coliseum today, folks. There's not much else to say. You know the teams, you know the lineup unless Capuano tosses a grenade at the lineup card again, you know the story lines. Prepare accordingly. Only one question; bring earplugs or let your ears bleed?
---
---
---
---