1:50 pm, Iceworks: When the next opponent on the schedule is your biggest rival, talk of The Fall for Seguin and Hall is put off for at least a few more days. When the Islanders face the Rangers at Madison Square Garden on Wednesday, both teams will be in position to knock each other out.
"It's a big game for a lot of reasons," said Islanders defenseman Jack Hillen. "It's always exciting to play in the Garden. We're playing the Rangers, our biggest rival. There are a crucial two points on the line to stay in the playoff race. But even if you throw out all the math and all that has to happen for us to get into the playoffs, this is a game for pride. I doubt it's going to be difficult to get us ready to play Wednesday."
The Islanders, of course, fell almost completely out of the playoff picture by not scoring in their last four periods (plus overtime) out West while Boston beat the Rangers and Atlanta defeated Philadelphia twice. They are now eight points behind eighth-place Boston, and the Bruins have a game in hand. The Thrashers, winners of four straight, are seven points up on the Islanders. Boston and Atlanta play each other on Tuesday.
In other words, if the Islanders do not win on Wednesday, it will be the last big game for competitive purposes left on their schedule – and The Fall talk can begin in earnest. (The Rangers visit the Coliseum on March 30 for their final meeting of the season). The Blueshirts are five points back and will lose more ground when the Bruins and Thrashers play the night before they host the Islanders in the 3-D game.
"I'm looking forward to Wednesday," said Scott Gordon after his team's hour-long workout at Iceworks. "These are almost always great games, and this one is important for both teams. The guys aren't going to have any trouble getting geared up for this one."
Local Schedules
Rangers, 71 points (3 home/7 road): March 24 vs. Islanders; 25 at New Jersey; 27 at Toronto; 30 at Islanders; April 2 at Tampa Bay; 3 at Florida; 6 at Buffalo; 7 vs. Toronto; 9 vs. Philadelphia; 11 at Philadelphia.
Islanders, 68 points, (6 home/4 road): March 24 at Rangers; 25 vs. Calgary; 27 at Columbus; 30 vs. Rangers; April 1 vs. Philadelphia; 3 vs. Ottawa; 6 vs. Montreal; 8 at Pittsburgh; 10 at New Jersey; 11 vs. Pittsburgh.
*
Notes: Kyle Okposo, Mark Streit, Bruno Gervais, Dylan Reese and Martin Biron were given the day off the ice. Richard Park filled in on defense.
Three lines: Tambellini-Nielsen-Sim; Moulson-Tavares-Comeau; Bergenheim-Bailey-Hunter; Jackman-Gillies.
More than 45 minutes after practice ended, as many players had already left Iceworks, Trevor Gillies was still on the ice with assistant coach Scott Allen.
In case you missed it below, John Tavares was named the No. 2 Star of the Week in the NHL. His seven points (five in Vancouver) led all scorers.
In Bridgeport, Trevor Smith is out with an "upper body injury" after getting run over in a game against Springfield yesterday. Smith is out for the Sound Tigers' next game on Wednesday and, according to coach Jack Capuano, "It could be a while." Bookmark Mike Fornabaio of the Connecticut Post.
The nav bar on the Islanders' team website says "Schremp Signs." Turns out Rob is just signing autographs at the Broadway Mall on Tuesday at 6:30 pm.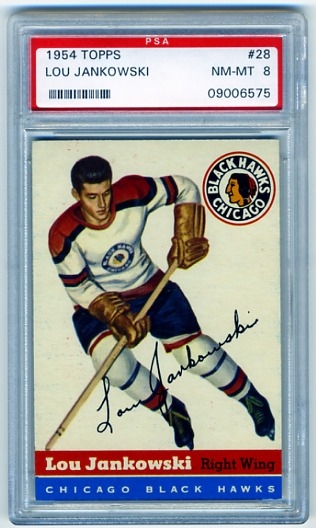 My deepest sympathies to Islanders scouting boss Ryan Jankowski, on the passing of his father, Lou, early Sunday morning. Mr. Jankowski is a former NHL player (mostly with the Blackhawks) and a longtime scout in the NHL.
He also was obviously a heckuva dad. His kid Ryan turned out better than all right.
Comments on this post.
---
---
---
---