Martin Biron is not traveling from his Buffalo home to Long Island until the day before his new team leaves for training camp in Saskatoon. "But don't read anything negative into that," the goaltender said. "We have three small children and my wife is pregnant with our fourth. I also have a charity event to attend and I want to get my kids off to school. Don't worry, I'll be ready when we hit the ice." Biron explained why and discussed a lot more when we spoke earlier today.
I've heard you've been back on the ice since the beginning of the month.
We have a lot of NHL guys in the Buffalo area that skate and work out together – Jay McKee, Adam Mair, Timmy Connolly, Michael Peca, Patrick Kane. We do drills, practice and scrimmage almost every day. This has been going on for years. It's a great way to get ready for the season.
Have you met with (NYI goalie consultant) Sudsie Majaraj yet?
That was outstanding. We talked on the phone about getting together for a week of instruction. I was trying to see if I had the block of time to make it to New York. Sudsie said, "No, I'm in Toronto"! I decided to be a commuter and we set a schedule. I left my house around 2 in the afternoon, got to the rink in Toronto by 4, and we spent about an hour on the ice and then more time talking and looking at video. We kept that routine for a week.
When I first signed with the Islanders, although everyone knows I would have liked a long-term deal somewhere, it seemed like fate to me. After I worked with Sudsie that first day, I felt even more like the Islanders were the team I should be with. I can't tell you how many things I learned from Sudsie. I've been in the NHL over a decade and he showed me things to help my game that no one has before. That guy is amazing.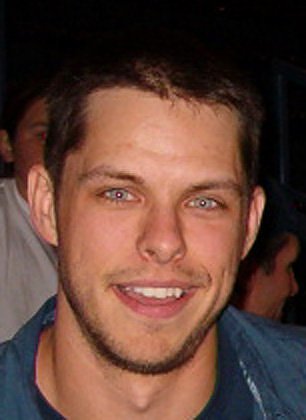 What are your expectations for playing time this season?
No one promised me anything. My only expectations are on myself to go in and battle for every opportunity to start. My play is the only thing that will dictate how many starts I get. I'm confident in my ability and that it will lead to really, really good things for me and our team.
You will be battling for starts with a friend of yours.
Yes, Dwayne (Roloson). I have so much respect for that man. We played together my first year in Buffalo after Dominik Hasek got hurt. He has had a pretty remarkable career. When it was over for him in Buffalo, he made himself a better player. Look at his time in Minnesota. Look at his play the last few years in Edmonton. Played all the time, played great. Led the Oilers to the Stanley Cup Final.
I shouldn't call it a "battle" with Rolo. We're at different stages of our careers. We are friends and we will support each other. It's going to be a lot of fun to be his teammate again, and it will be very beneficial for me to learn more from Rolo. He has experienced just about everything in this game.
Do you know Rick DiPietro?
Such a great guy. I know him from Players Association things and some goalie meetings. Such a great attitude, so much fun to be around. I know how much the Islanders mean to him and how badly he wants to come back. He's another player I'm excited to be working with.
As the contract negotiations between your agent and Garth Snow progressed, did you get involved at all?
When the deal was getting closer, I asked to speak with Garth. Anyone who knows me knows I'm a real hands-on person. I like to get involved in everything. I would probably be an overbearing boss. I want to know what's going on. The Islanders' equipment guys are going to learn this!
Garth and I talked for about 20 or 30 minutes. He was very up-front and honest and very positive. I just wanted to get a sense of what the sitaution was. When Garth and I were done, I said, "Let's do this deal." I was very excited about the opportunity.
Now uh…I almost called you Mathieu, whom I worked with at the Islanders.
Ah, that's okay. I've been called my brother's name probably a million times – more by our own mother than anyone else. I'm used to it. I just continue on.
Especially in this economy, Martin, no one is going to weep for someone getting paid $1.4 million to be a hockey goalie. But I have to ask: you must have had greater expectations when you became an unrestricted free agent on July 1. Once you saw you probably were not going to get a long-term deal and every team had their No. 1 goalie, were you able to sleep? Were you ever wondering if you were going to get a job?
It was a challenging time. Like you said, no one should feel sorry for us – not with so many people struggling in this very tough time. But since you asked, yeah, there were a few days when it was hard on my family. We were wondering what would happen, where we would end up. But we had faith and when the opportunity with the Islanders came up, it all made sense.
Did I think it would work out this way? To be honest with you, no. Did I think a few months ago that I would only end up signing a one-year deal? No. But I am a very happy man. I am very fortunate. I have nothing but optimism for this season with the Islanders and whatever comes after that.
If it worked out for you with the Islanders, would you consider a long-term deal down the road?
That hasn't been discussed, but I'm open to everything. The Islanders gave me this shot. Of course, I'm very thankful to them and determined to show them it was the right decision. I think our team is going to surprise a lot of people.
I guess you've seen some of the early predictions of the Islanders fininshing near or at the bottom of the East.
I don't put any stock in those. When I was in Buffalo, the predictions were never right. In Philadelphia, no one had us going to the conference final. All the talk about us not competing this year, I'll just use it as a source of motivation. I have my opinions, too. I just prefer to keep them to myself and do what I can on the ice.
Looking forward to playing the Flyers a lot this season?
Some of my favorite games with the Flyers were the chances I had to play against my old team in Buffalo. Now with the Islanders, I'll have two friendly rivalries with the Sabres and the Flyers. Those games are going to be a lot of fun.
What do you know about Long Island?
Mathieu loved it there, but one of the biggest compliments comes from Mike Peca. Pecs is a veteran. He's played for a few teams all over. He said to me after one of our workouts last week, "Marty, you're going to love it on Long Island. One of the best places to play in the league." That said a lot.
Who are your closest friends in the NHL?
Jay McKee and I are tight. We were drafted together by the Sabres and still are close. Danny Briere is a good pal. Islanders fans might not like to remember the name, but J.P. Dumont is one of my best friends.
What's on your iPod?
Aw, as you know, you can love music but it all kind of changes when you have little kids. Most of the music I listen to at home and in the car these days is the kids' stuff. I'm easy in the locker room. Whether it's hard rock, pop, country, I'm okay with just about everything.
Best movie you've seen lately?
Again, I'm not getting out much lately. I saw I Love You, Man on the team bus with the Flyers. That was funny. I really like sports movies. The other day, I was at home watching For the Love of the Game – the baseball movie with Kevin Costner. My five year old came over and sat on my lap and we watched it together. That was nice.
Speaking of nice, Mathieu was a classy young kid when he was here and you have a reputation as one of the most liked people in the game. Where do you think your manners come from?
Mathieu and I grew up in a small town of about 5,000 people. We were good in sports, but we were taught at an early age to keep our feet on the ground. Our mom and dad also enforced that if our grades in school were bad, it didn't matter how good we were in hockey. Our dad gave up a lot of his time to be our coach. Mom was the team manager, organizing trips and planning everything else. They taught us how important it was to respect people.
Comments.
---
---
---
---