My opening two requests for you to address in Comments.
1. If you somehow managed to take the day Tuesday to attend the rally, march and hearing, tell us all about your anticipation, expectations and what you expect out of the events.
2. If you cannot make the hearing, your official statement on the Lighthouse Project should be sent to the Town of Hempstead at lighthousecomment@tohmail.org. Feel free to share it with PB readers in Comments.
After all this time and coverage, if you are one of the few readers who does not understand how the Lighthouse Project came to be and how for better or worse we got to this place, I don't know what to tell you. Okay, quick recap:
Charles Wang bought the Islanders more than 9 years ago, with the promise of some powerful politicians and the expectation that the Coliseum property would eventually have state-of-the-art facilities
Nassau County insisted on a major development of its HUB. Just a new arena was not an option for the County.
Wang and Scott Rechler won the property development rights when their bid in a Request For Proposals process was deemed by the County to be superior to their many competitors'
While the process with the Town of Hempstead continues, Nassau is already working with the developers on a lease
After all this time, direction from Nassau County and tens of millions of dollars spent or invested, an offer only of a new arena is not the Town of Hempstead's or anyone else's offer to make
That's the very short version. Whether you are for or against the project, you should know this.
*
In an oft-fascinating story in today's Newsday about the developers' approach prior to Tuesday's hearing, reporter Eden Laikin has an eye-opening fact.
"More than 240 people already have written to Hempstead Town since the public comment period began July 7. Of those, town officials said 132 were for the Lighthouse Project and 92 were against. The rest just asked questions. Those who expressed opposition and noted their communities came mainly from East Meadow, Merrick, Garden City, Levittown and Freeport."
Again, the email address is lighthousecomment@tohmail.org. The stage is set for Tuesday.
*
These You Tube statistics might tell you everything you need to know about the passion of Islanders fans when it comes to the future of the franchise:
Video of Hempstead Town Supervisor Kate Murray discussing the nuts and bolts of the Lighthouse Project prior to Tuesday's public hearing: 451 views in 10 days.
Video of apologetic blogger looking to clear the air and put 100% focus back on Lighthouse Project: 2,735 views over the weekend.
I  messed up, miscaluculated, lost my way…and now we move on. This week is all about the Lighthouse Project. If you're going to write anyone, please make it the Town of Hempstead to let them know if you are for or against.
*
Doing my small part to get the word out about the hearing-march-rally, I can confirm at least three appearances today on the IPB media tour for the Lighthouse:
News 12 Long Island: Live in-studio for a quick hit with sports anchor Michael Coleman at 8:20 pm and repeated at 9:20 pm.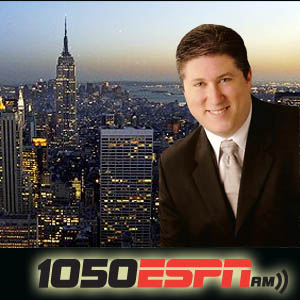 1050 ESPN Radio: "The Seth Everett Show," in the 9:00 pm hour
Puck Daddy on Yahoo! Sports: Four short questions from Long Island's own Sean Leahy, four really long answers on the drama that could unfold on Tuesday. I appreciate the coverage from one of the best and most popular blogs in all of sports.
*
I'm sure most of you know all about it by now, but here are the details for tomorrow's rally and public hearing. "Just Build It" T-shirts for the first 2,000 to show up to the rally.
Whether you support the Lighthouse Project or not, it's almost inarguably the most significant potential Long Island development in the lifetimes of many of us. If you are an Islanders fan, a happening really doesn't get any more monumental than Tuesday. Oh sure, there will be plenty of times when some land expert will drone on and you'll think, "This ain't exactly Tavares and the Draft Party or the day Nystrom scored." But it's big. Real big.
The hearing is tomorrow at 9:30 am at the Adams Playhouse on the campus of Hofstra University. On the endless line of speakers will be NHL commissioner Gary Bettman.
The Islanders are hosting a rally beginning at 8:00 am at Field 8 in the lot of the Nassau Veterans Memorial Coliseum. Charles Wang is speaking, Howie Rose is the MC. Josh Bailey and Joel Rechlicz will be there. I've heard some Islanders Cup-winners will be there. I expect the unions to be lined up hundreds, if not thousands strong.
*
Plans for PB coverage on Tuesday are not yet set. My personal schedule is up in the air and I still don't even know if the Adams Playhouse will have press and live-blogging capabilities.
If you can't make it follow along with Lighthouse on Twitter and Nick from Let There Be Lighthouse. If any other Islanders bloggers are coming out to write, please post your links in Comments. With Greg Logan on vacation, my educated guess is the great Katie Strang will work it for Newsday.
Let us know if you're coming out tomorrow.
Comments on the Lighthouse Project only. Please. Let everyone have their say without firing back at them. Please.
---
---
---
---